Lowry goes back to roots with Irish Amateur practice round
Simon Ward, Gary McDermott and Mike Miller watch Shane Lowry hit a tee shot at Royal Dublin on Thursday. Picture by Pat Cashman European Tour star Shane Lowry went back to his roots when he played a wet and windy practice round with some former amateur pals on the eve of the Irish Amateur Open at Royal Dublin.
The world No 127, who won the Irish Open as an amateur just a week after finishing fifth in the 2009 Irish Amateur Open, joined friends Gary McDermott and Simon Ward and American visitor Mike Miller for a fourball.
Lowry, who is lying 81st in the Race to Dubai, didn't appear too keen to take to the course, on a bitterly cold and wet day following his recent appearances in Spain and China.
"I don't know what I'm doing here," Lowry joked as he sheltered under the canopy of the pro's shop. "Gary asked me to play a few holes, and I wasn't doing anything else so I said I'd go out."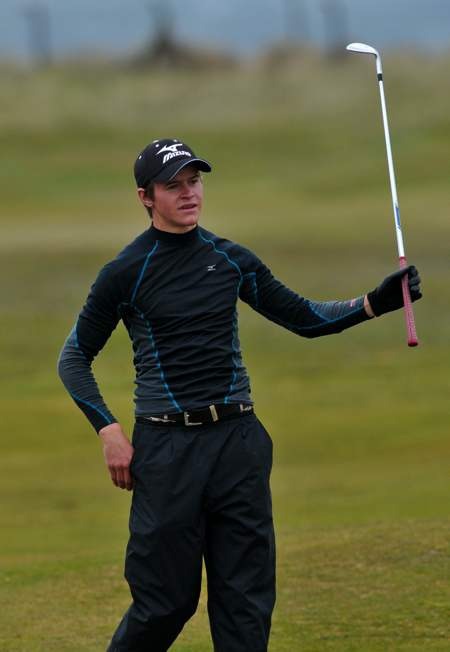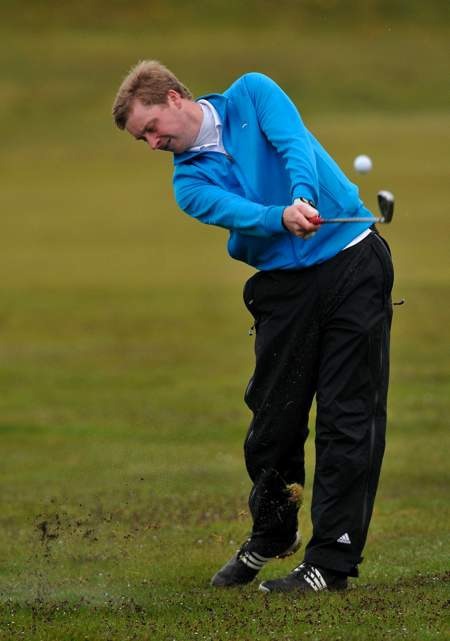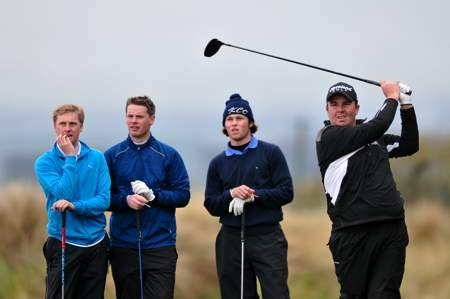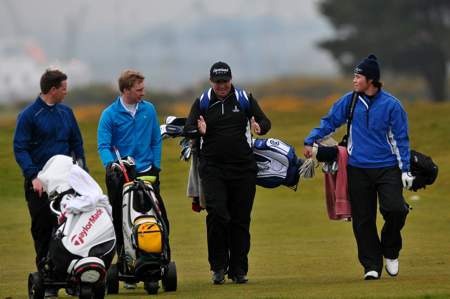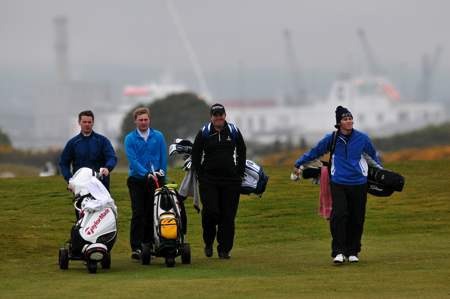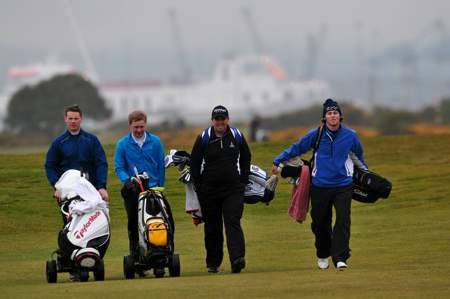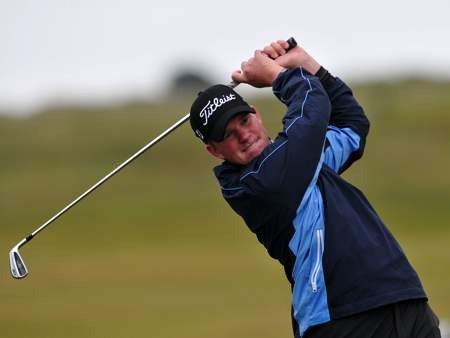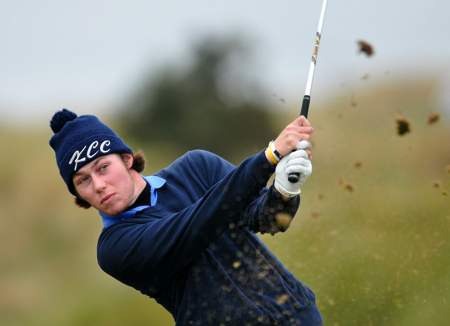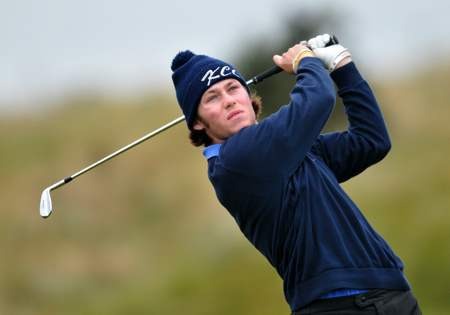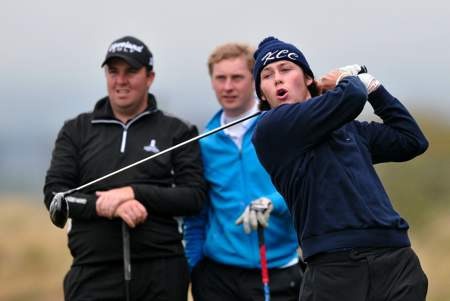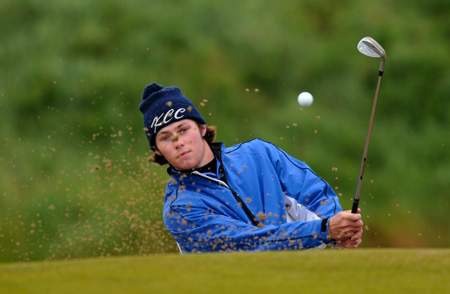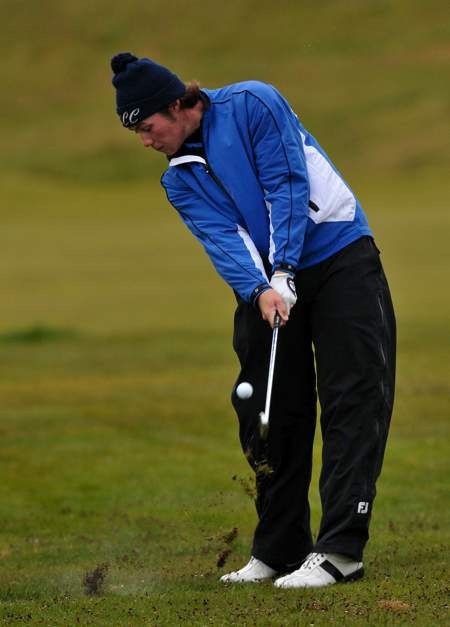 As Lowry prepares for the BMW PGA Championship at Wentworth in two weeks, a top class field will battle for the title over the next three days at Royal Dublin.
World No 7 Daan Huizing of the Netherlands, who won last week's Lytham Trophy, will be bidding for revenge at the Dollymount track after finishing bogey-triple bogey last year when a bogey-bogey finish would have given him the title.
Reigning European Amateur champion Manuel Trappel of Austria is also fancied to shine while Walker Cup player Alan Dunbar of Rathmore, the 2010 champion, leads the home challenge alongside Ballymena's Dermot McElroy.
American Miller, who was fourth behind Huizing at Royal Lytham, who has already clocked up practice rounds at The Island and Portmarnock, suffered some bad luck off the golf course by breaking two iPhones and being sick after flying from Blackpool to Dublin on a twin-prop in a storm.
Welshman Rhys Pugh will not defend the title as he's on a golf scholarship at East Tennessee University in the US.