Ireland seventh as England take Euro title
The Ireland team that finished seventh in the European Amateur Team Championships at Silkeborg in Denmark, L-R Paul Dunne, Jack Hume, Rory McNamara, Gavin Moynihan, Padraig Hogan (capt), Reeve Whitson, Kevin Phelan. Ireland rounded off a disappointing week on a relative high by beating Germany 4-1 to claim seventh place in the European Amateur Team Championships in Denmark.
With the title out of reach following a tough 4-3 defeat to the Netherlands, Ireland then went down tamely to Denmark before rallying to beat the Germans thanks to a foursomes win for Paul Dunne and Jack Hume, singles wins for Rory McNamara and Gavin Moynihan and halves for Reeve Whitson and Kevin Phelan.
England claimed the title at Silkeborg Ry Golfklub with a 4.5-2.5 victory over Scotland with France third, the Netherlands fourth, Denmark fifth, Austria sixth and Germany eighth.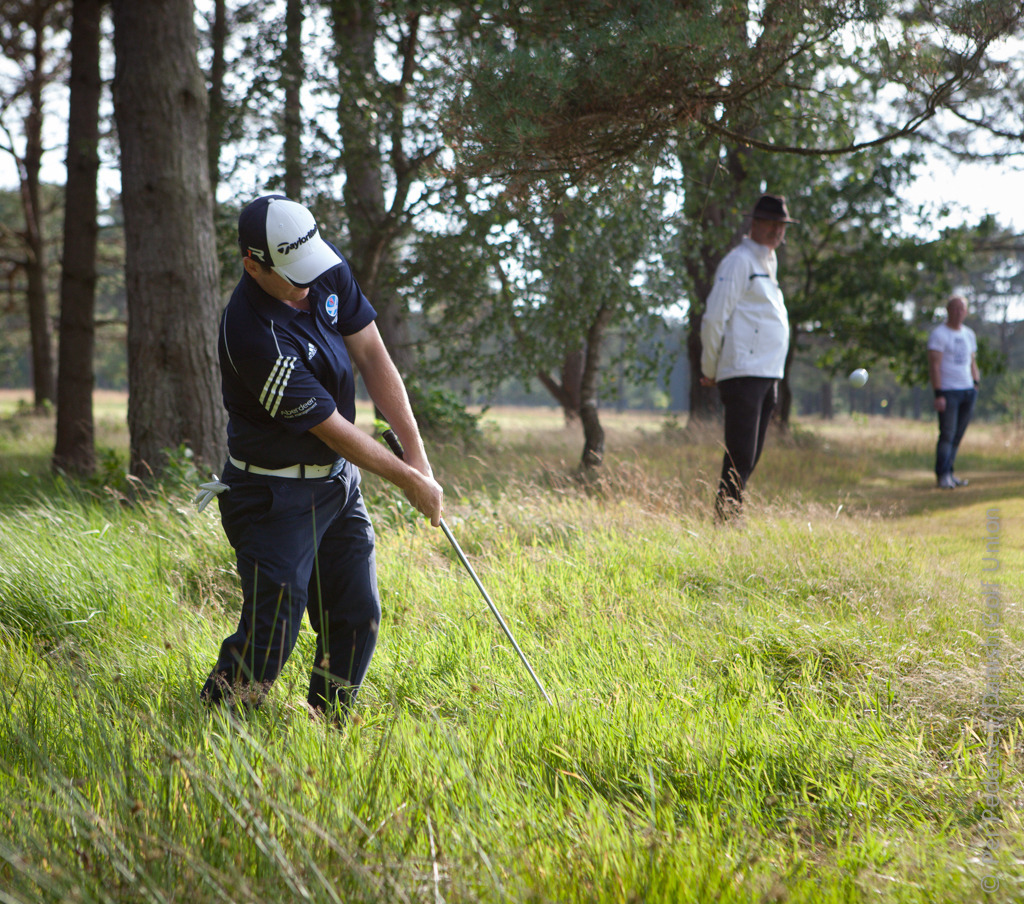 At the European Boys Team Championship at Murcar Links near Aberdeen, Ireland beat Denmark 3-2 to finish in fifth place.
France claimed the title with a 4-3 win over Norway with Italy third thanks to a 4.5-2.5 win over England.
At the European Ladies Amateur Team Championships at Fulford in York, Ireland beat Scotland 3-2 to claim 11th place.
Lisa Maguire and Leona Maguire won their foursomes before Stephanie Meadow and Paula Grant added singles wins.
Sweden won the the European Girls Team Championship on home soil thanks to a 4.5 - 2.5 victory over France.
Ireland finished on a high, beating Denmark 4-1 to claim 11th.